World Rugby to ban red-green kit clashes to help colour-blind fans
World Rugby is to introduce new laws at the 2027 World Cup that will ban red-green kit clashes to help people with colour vision deficiency (CVD). The measure means Wales or Ireland would have to change jerseys if drawn to play against each other in the tournament or in future fixtures.
Helped by the organisation Colour Blind Awareness, World Rugby, whose chairman Bill Beaumont is colour blind, is looking into a number of measures to make the sport more accessible. The most concrete of these is that, for the 2027 Rugby World Cup, a team wearing green will be forbidden from playing a team wearing red.
About one in every 12 men has some form of colour blindness. To put that number into context, it means that in a typical rugby stadium there might be more than 3,000 colour blind fans watching the match. But, in part because the condition is impossible for outsiders to see, sport has been slow to acknowledge the difficulties this minority experiences.
World Rugby is on a mission to change that. "From our perspective, if you're potentially limiting 8 per cent of your male audience, that's a huge huge number of people who are suddenly switching off," Marc Douglas, the organisation's research, turf and equipment manager.
There were numerous complaints from fans this year when Ireland played Wales in the Six Nations. World Rugby has no control over the way that the Six Nations is organised, but, though the terms of participation have already been agreed for the 2023 World Cup, the organisation can ask that the kit clash does not happen at the tournament, and for 2027 the new kit agreement can be put into the rules.
Colourblindness is not just a problem for fans; it is also an issue for players. As World Rugby points out, the colour blindness statistics mean that there are probably about two players with colour blindness in a men's rugby squad.
In a fast-paced sport, not immediately being able to distinguish colours can have serious consequences. Mike Blair, who won 85 caps for Scotland and is now the head coach of Edinburgh Rugby, says that he discovered he was colour blind at around eight years of age.
When he was growing up, his brothers wouldn't tell him whether he was aiming for the brown or the red in snooker until it was too late. When he was a professional player he didn't tell many people about his colour blindness – "not because I was embarrassed of it or anything, but just because I didn't think it was that relevant for other people to know".
Looking back, Blair wonders if he should have been "more demanding" about which colour he and his opponents played in, given the confusion that it occasionally caused. Changing kit colours shouldn't be hard for clubs. But it can be difficult for people with colour blindness to understand if they are exaggerating the problem, he says, because they don't know what the world looks like through clear vision.
Chris Paterson, Scottish rugby ambassador - "I remember playing at night-time when we played for Edinburgh and Scarlets would come up in their dark red. I remember a couple of times making a line line-break on a counter attack, running into what I thought was space between two of my own men and just getting totally smashed. Your focus is on the ball, you're running and scanning the whole time.... [it's] because there's not that real clear division in our eyes, I suppose."
Team kits are normally designed to help visibility for the players - remember Alex Ferguson making the Man Utd team change their grey jerseys at half time back in 1996 because it was claimed that they couldn't spot each other - hugely important in a passing game, especially when players often rely on peripheral vision which is naturally not as good anyway for discerning colours compared to central vision.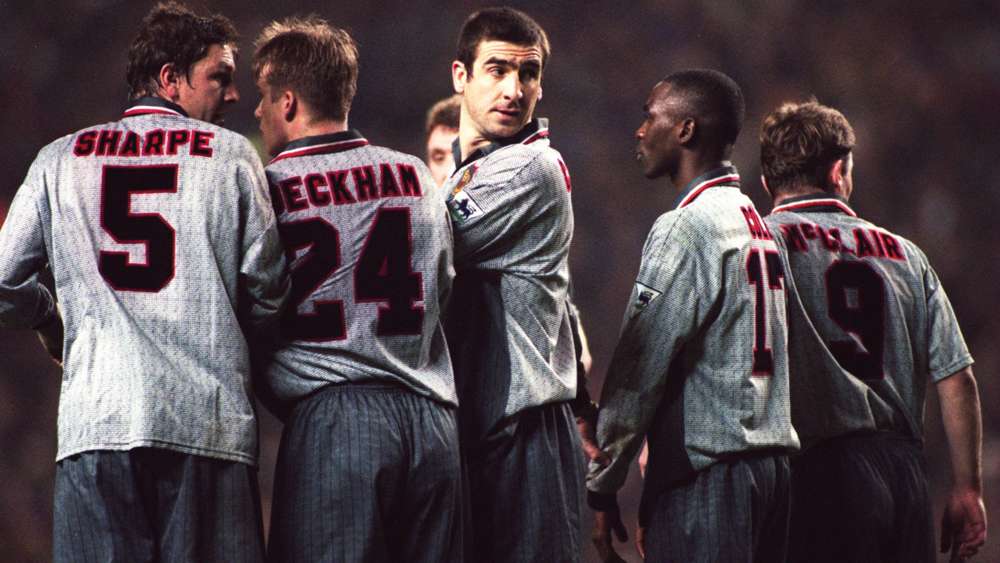 Colour confusion can cause issues for fans, players, coaches, referees, stadium/club employees and external stakeholders, for example emergency services personnel, because whenever colour is used to give information, colour blind people will face challenges in trying to understand it.
The main implications of colour blindness for rugby are:
Kit clashes – with other players/match officials/the colour of the pitch/crowds in the stands
Equipment – training cones/bibs/classroom training
At grounds – with facilities/wayfinding/safety signage/types of lighting
Information – websites/purchasing tickets/buying merchandise
TV coverage – inaccessible graphics/'invisible' advertisements and logos
Workplace issues – understanding colour-coded spreadsheets/graphs and charts/presentations/technical equipment
External stakeholders (investors/sponsors/media organisations/emergency services) – making sense of information given in colour
World Rugby have issued guidelines to help with these areas - available as a document with pictures of what a colour-blind player or spectator may see for comparison.
For more information about colour vision, please ask your local practice for advice - we routinely screen children for colour vision difficulties from primary school age.