Welcome to Mackey Opticians, Main Street, Bangor
Tel 028 9145 2828
Optometrist Mark Mackey and his team offer the latest eyecare and eyewear for all the family. Optometrist Claire Savage has recently joined us and works at our Bangor practice on Tuesdays. Our Optical Assistants include Emma, Hannah and Mary.
Car parking is available on-street for one hour - also at the Market Square and Train station car parks
We are always very happy to welcome new patients to our practice. Simply call us at 028 9145 2828 to register your details and we will be happy to send you a reminder when you're due. You can also call into our practice and we can take a record of your current spectacles in case you have any difficulties or lose them. If you are a contact lens wearer, we are happy to give you a free initial re-assessment and enrol you on one of our schemes or simply order your new lenses when they're next needed.
We stock a wide range of designer spectacles including RayBan, Oakley, Guess, Carolina Herrera, Michael Kors, Silhouette, Oasis, Paul Costelloe and many more at very affordable prices. We also have boutique ranges such as Etnia Barcelona, Prodesign Denmark and Inface. Alternatively, there are many frames priced complete from only £39.00 or free with a NHS voucher. Please also ask about our offers.
Mark Mackey has been interested in children's vision for over 25 years with special training on children with dyslexia and learning difficulties. He believes that all children should have their eyes examined before starting school and are very happy to see children of any age. If there is a family history of eye problems, please bring them along as young as possible.
Our Bangor practice offers the widest range of prescription sports and designer sunglasses in Northern Ireland including Oakley, Bolle, Adidas, RayBans, Cebe, Kaenon Polarized and Sunwise. Mark has a Diploma in Sports Vision and will be happy to discuss your sporting needs.
We offer all types of contact lenses including regular soft disposable lenses for astigmatism or reading (multi-focal) and more specialised lenses such as Orthokeratology (Ortho-K). Mackey Opticians were Northern Ireland's first Acuvue Centre of Excellence.
Our Bangor practice has recently installeded a Topcon Maestro 3D-OCT (Ocular Coherence Tomographer) which uses laser scans to detect early macula changes and glaucoma retinal nerve fibre changes that would not be visible through our other tests. It also allows us to measure corneal central thickness and assess Anterior Chamber Angles. Whilst we now offer FREE FUNDUS PHOTOGRAPHY for everyone examined, we strongly recommend regular OCT examination especially of you are diabetic, have a family history of glaucoma or moderate to high shortsightedness. See our OCT page for more information.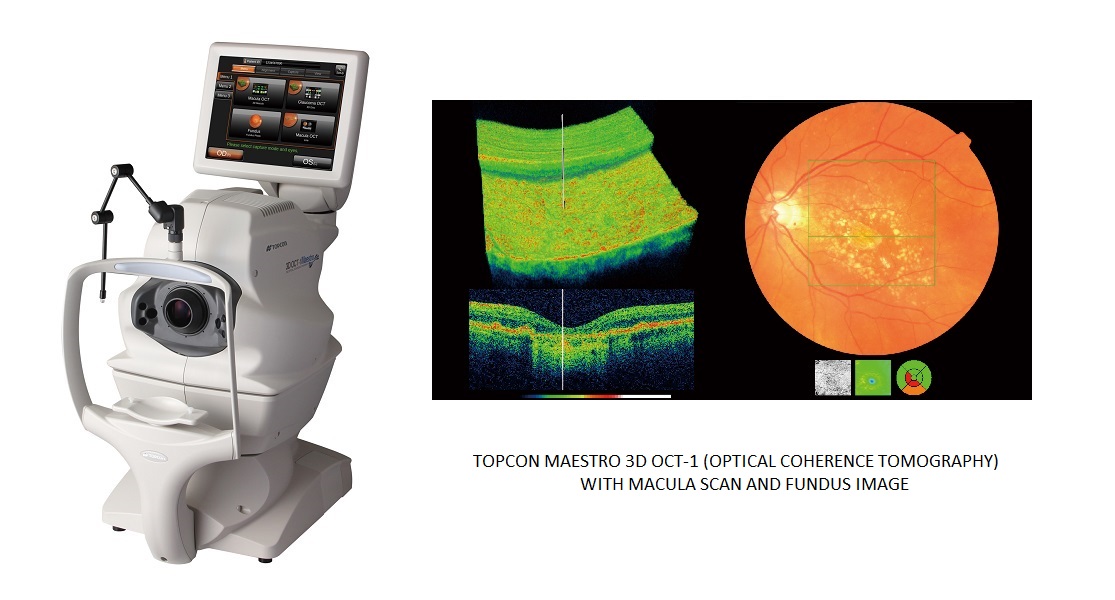 Mark also offers dry eye clinics for meibomian gland dysfunction, blephariritis and the new BlephEx treatment. He also worked previously in Moorfieldfs Eye Hospital LVA department and stocks a wide range of Low Vision Aids (magnifiers).
Mark recently completed his Profession Certificate of Glaucoma and we can now offer the LES 1 and LES 2 schemes for glaucoma.
Please book an appointment by emailing or phone us at 028 9145 2828
Address
137 Main Street,
Bangor
Down
BT20 4AE
Contact
This email address is being protected from spambots. You need JavaScript enabled to view it.

028 9145 2828