Look after your eyes this May Bank holiday
The approaching May Day Bank holiday is one of the busiest times of year for heading down to the local hardware store and getting some new tools for either fixing up the garden or the outside of the house.
Did you know that DIY causes more than 30,000 eye injuries every year in the UK? So it's crucial to know how to stop accidents and what to do when one happens.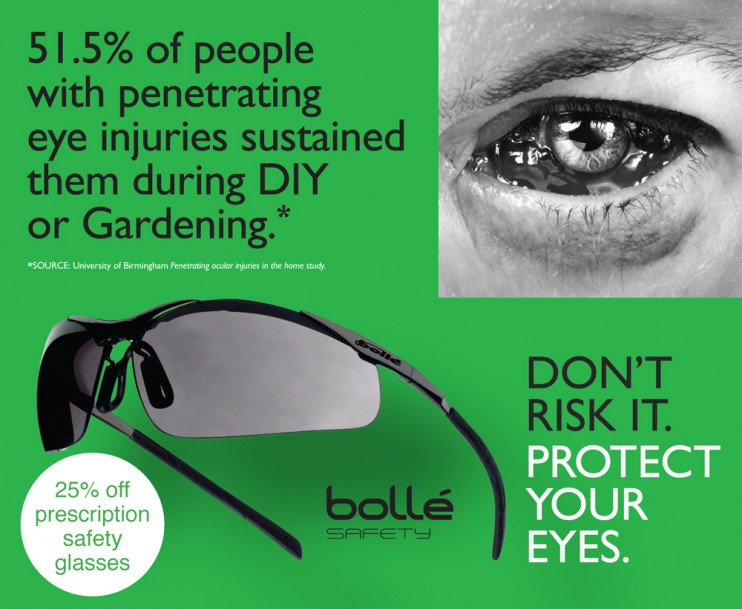 Thankfully Mackey Opticians offer a wide range of comfortable prescription safety glasses to wear and one of our main suppliers, Bolle Safety, have launched a new sports type wrapped safety eye wear range that you would be very happy wearing in the garden this summer.
Call down to your local Mackey Opticians and have a look
And if you tell them the code PROTECT25, you will get 25% discount off them this Spring - available up until 30th June 2019
Check out their video below.
For more information about safety glasses, visit our corporate eyecare pages or see our Top 5 tips for safety eyewear in our Eyecare section.